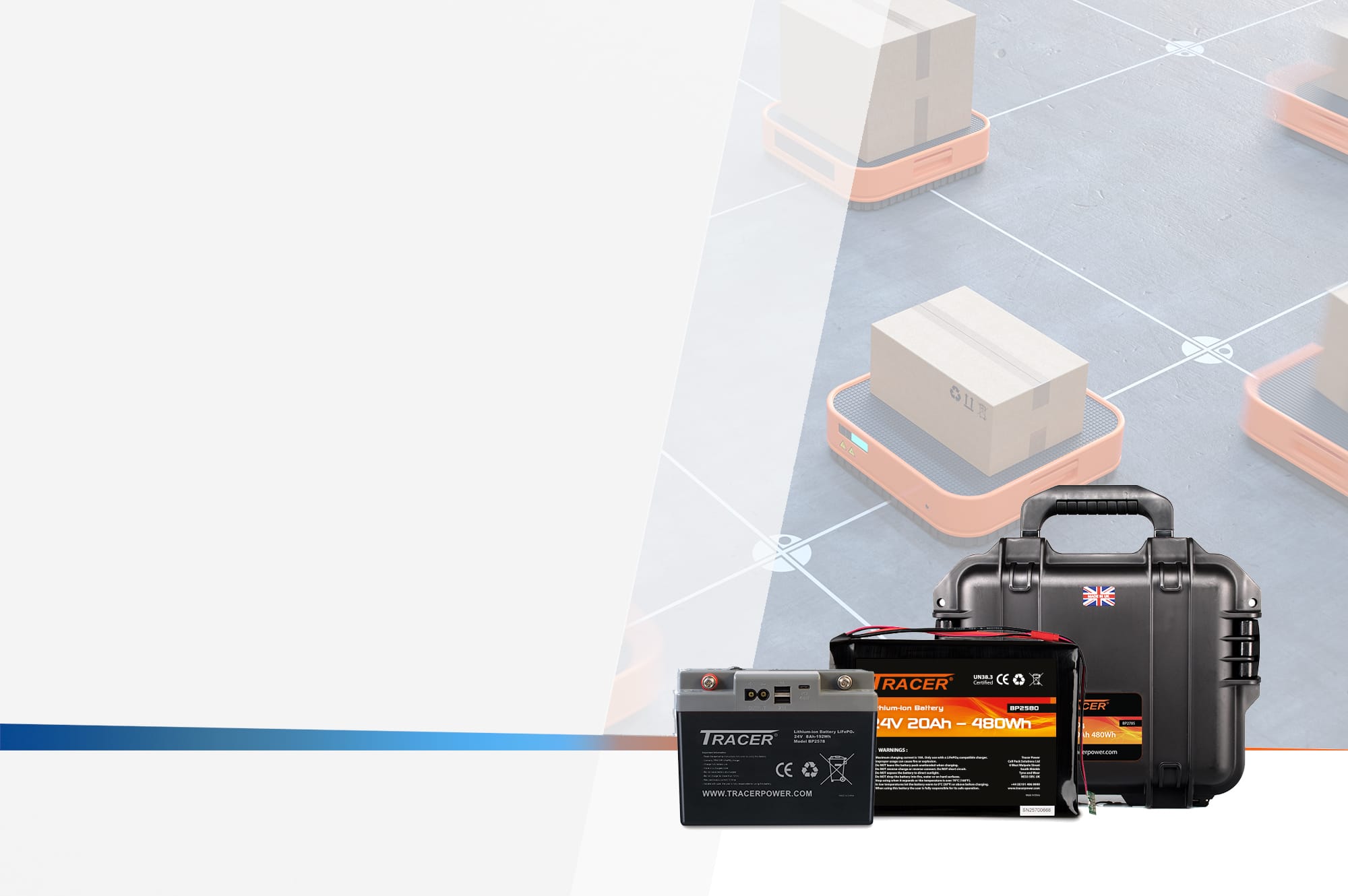 24V Battery Packs
High Performance 24V Battery Options
If you're looking for a 24V battery we have three options to choose from. Our 24V 8Ah battery pack with grab handle is the lowest capacity option available and has a convenient handle for portability. The other option is our 24V 20Ah LiFePO4 Module, which is also available as a 24V 20Ah Carry Case Kit. The latter can be customised with different output configurations upon request.
All three use our safest technology available, our Lithium Iron Phosphate chemistry. This provides an unrivalled stable voltage, meaning constant power for longer between charges. When it comes to charging, they are by far superior when compared to other lithium technologies. With over 1400 charge cycles they have quadruple the lifespan of our LiPo range and over double that of our Li-Ion range.
When compared with Sealed Lead Acid, Lithium Iron Phosphate offers a lightweight power solution that can be up to 1/3 of the weight. This can be crucial if portability or weight saving is high on the priority list.
See the Full Range of 24V Battery Packs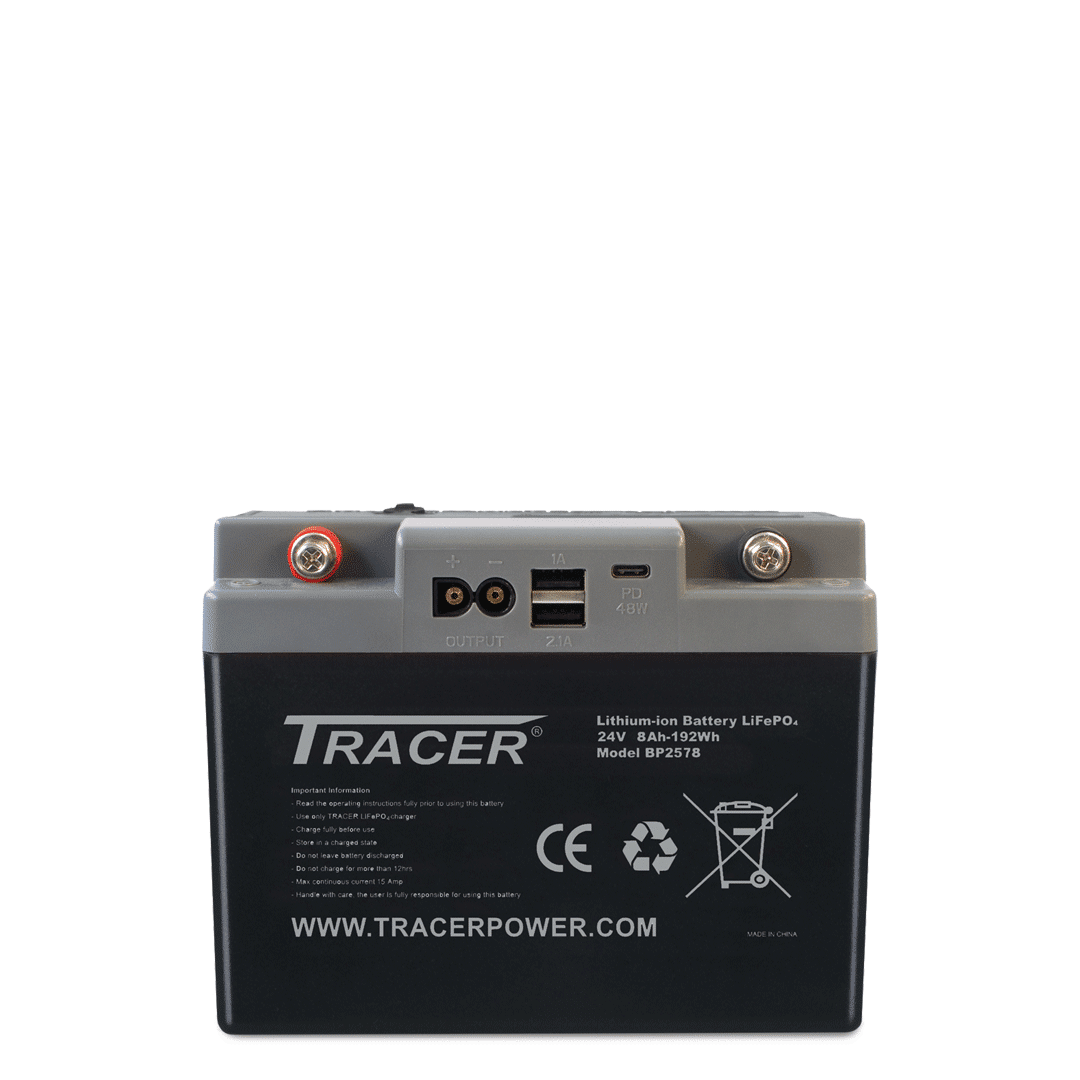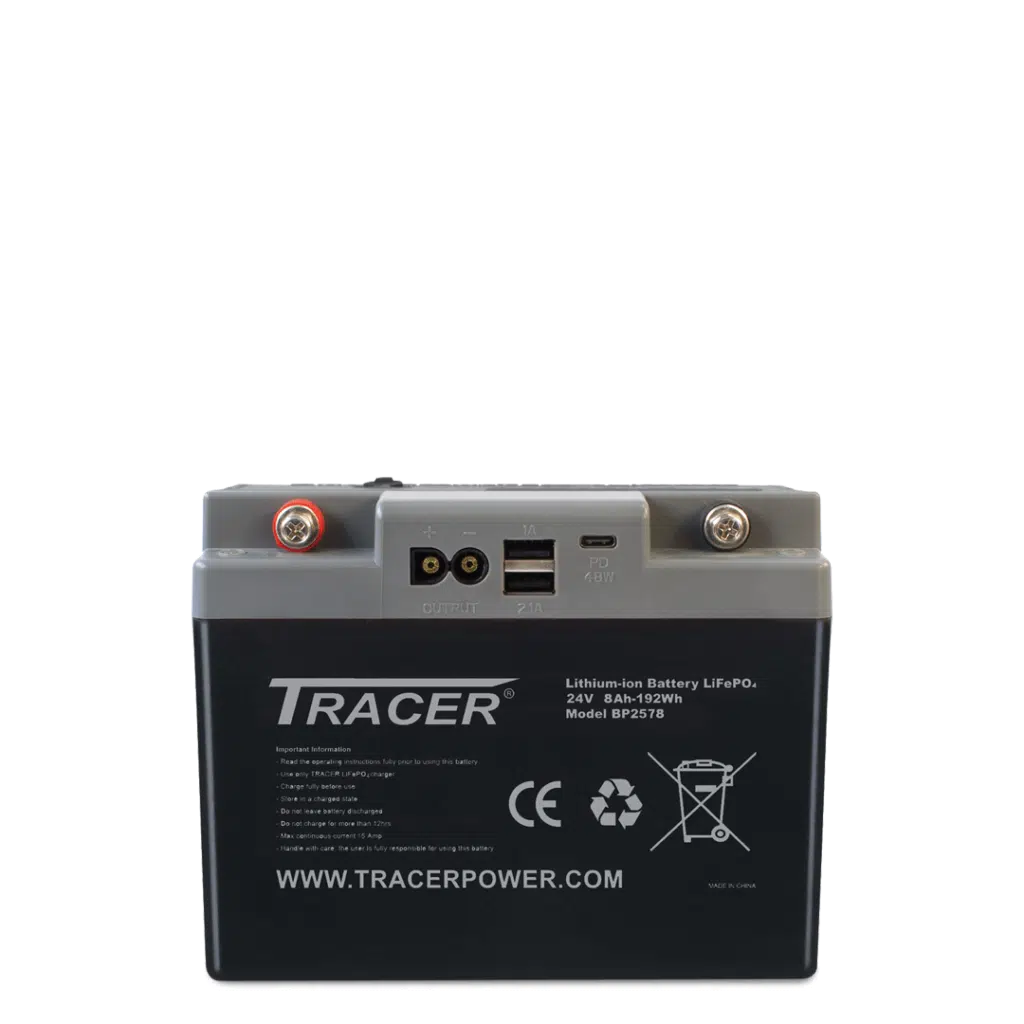 Tracer 24V 8Ah LiFePO4 Battery Pack
Waterproof up to IP64 standard, the 24V 8Ah Battery Pack can support a continuous discharge of up to 15A. These are very popular for applications with motors but will offer excellent performance at 24V. Output options include USB C & 2x USB A ports, an EC5 output and Terminal posts for ultimate flexibility.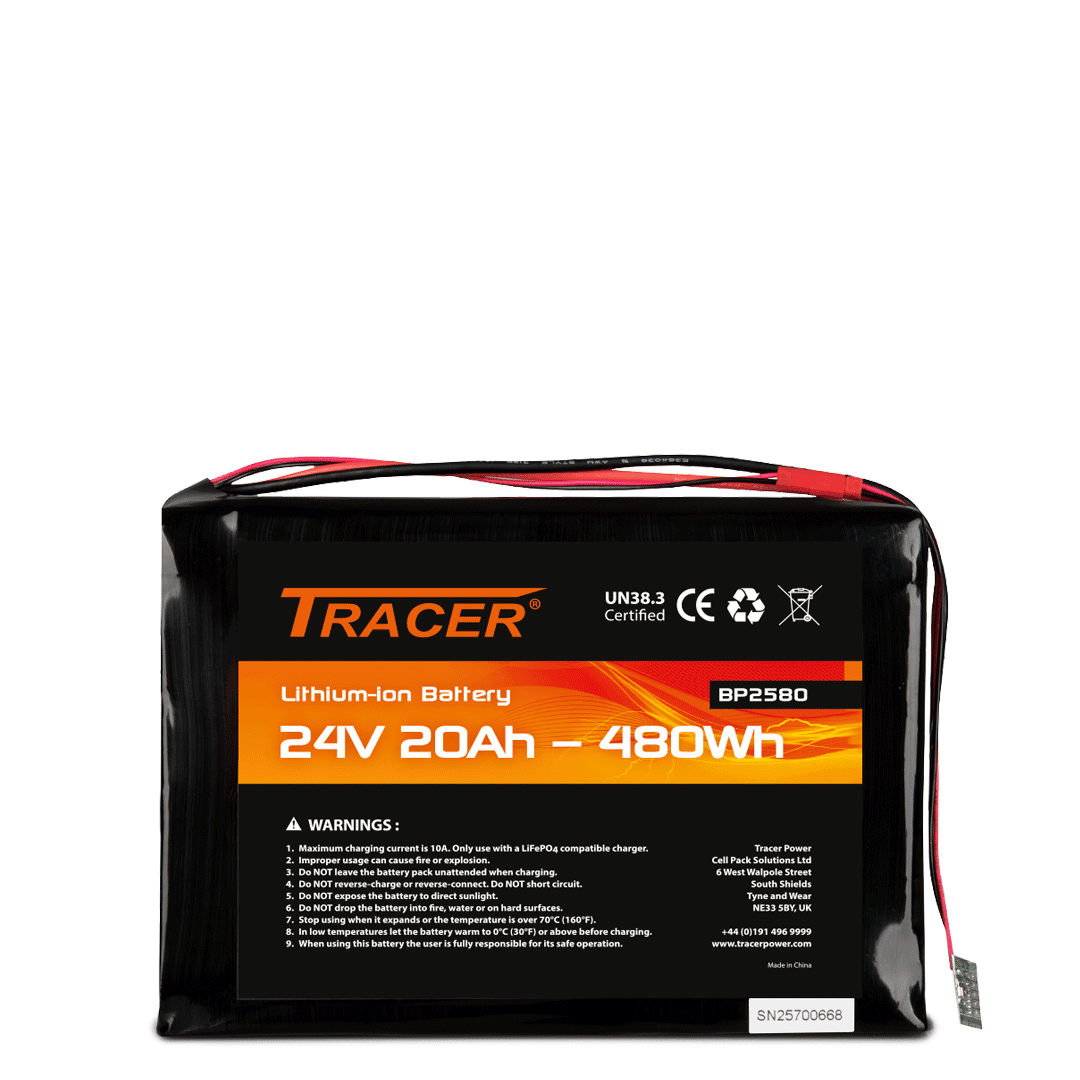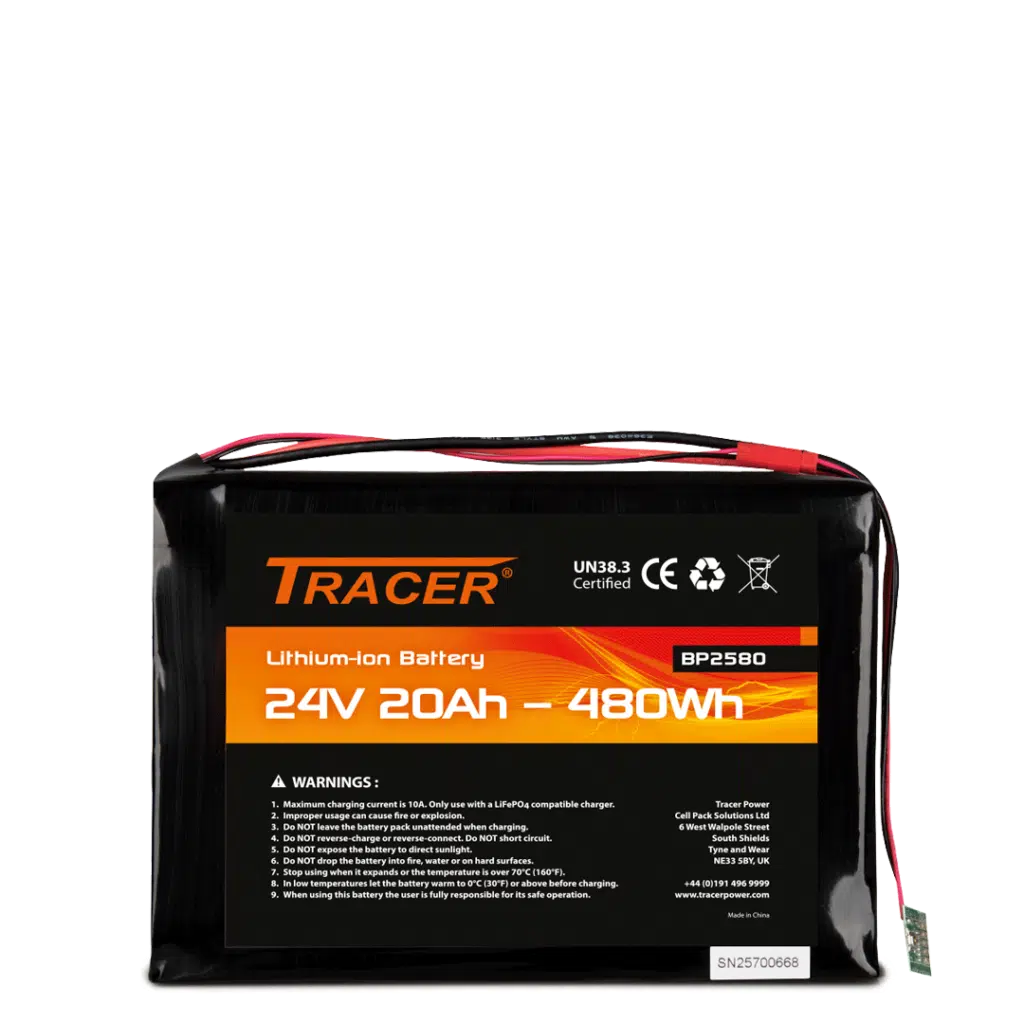 Tracer 24V 20Ah LiFePO4 Battery Module
Using high performance prismatic cells the 24V 20Ah LiFePO4 battery module is a lightweight option at 1/3 the weight of typical Sealed lead Acid, ideal for building into bespoke equipment. They can support a continuous discharge of 30A with a max peak current of 60A for 10mS.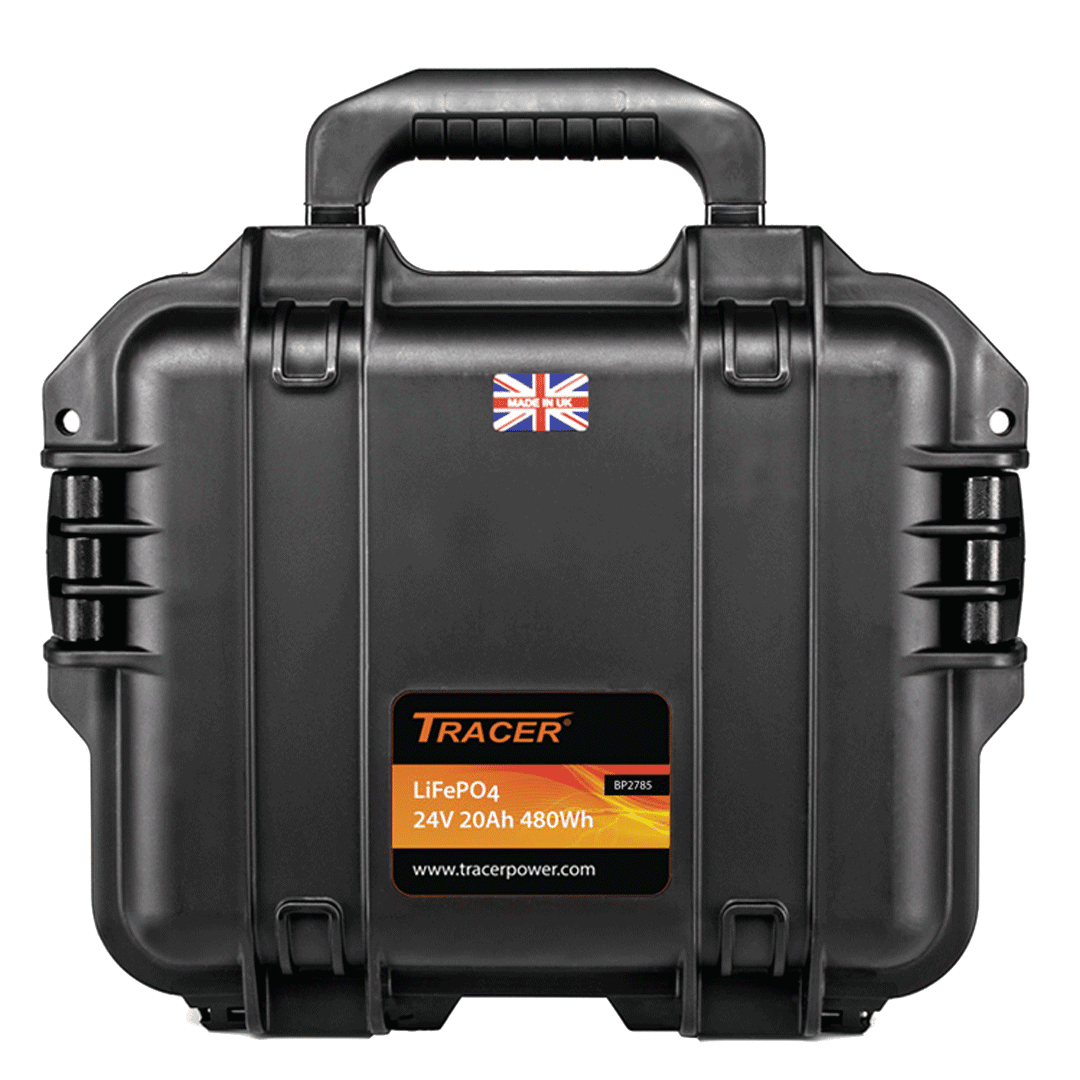 Tracer 24V 20Ah LiFePO4 Carry Case Kit
Housed in an IP67 rated Peli Case, our carry case kits use the Tracer 24V LiFePO4 Module and transform it into the ultimate, stand alone, portable power solution. They come as standard with 2x Amphenol MIL spec connectors but can be modified to use any connector required upon request.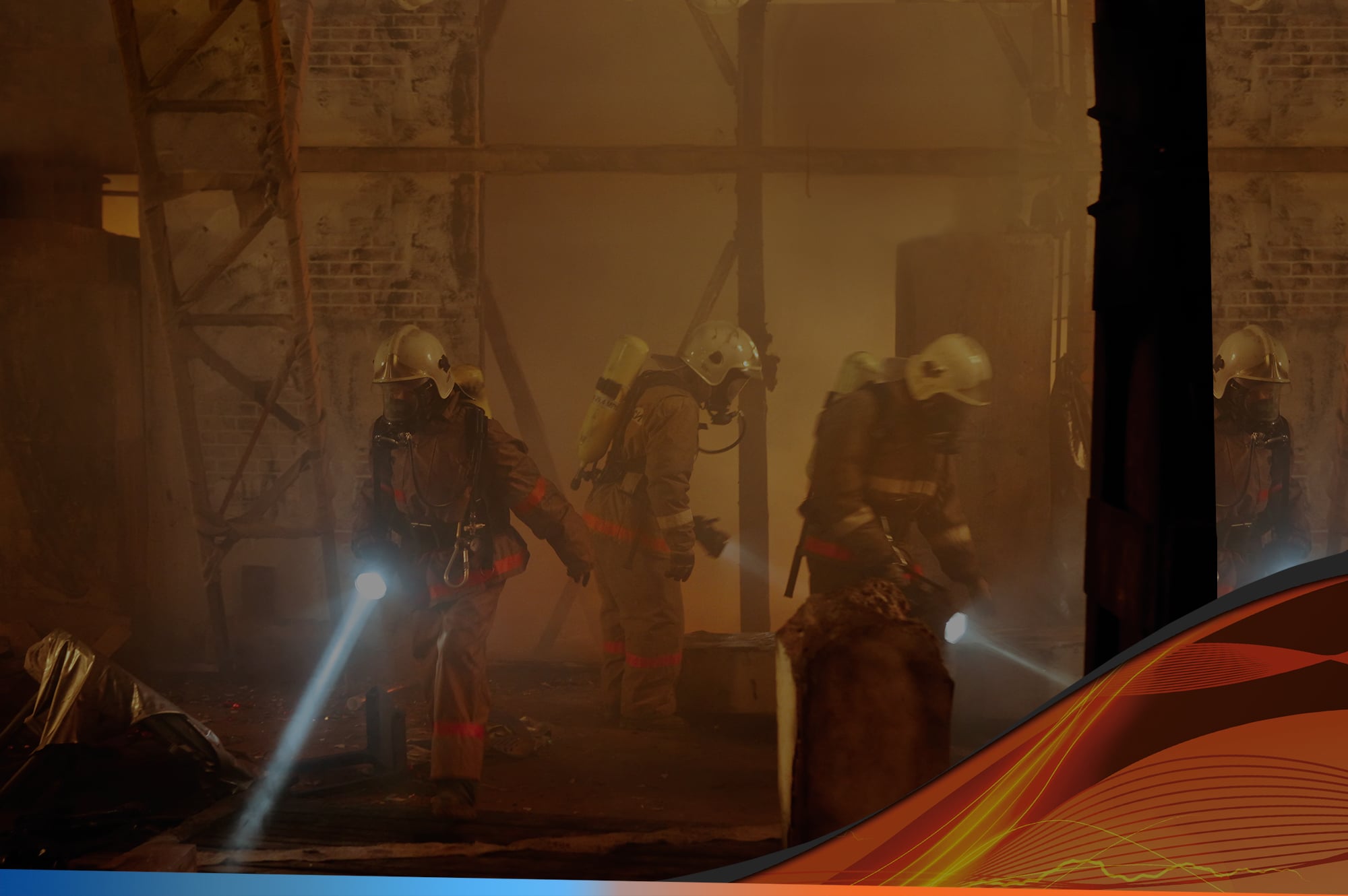 Need Battery Advice?
If you need advice choosing the right Tracer battery for your application, our expert team are here to offer advice.